VINEYARD ALPILLES
35 min from Aix TGV
35 min from Marseille Provence

2 rooms – 180 sqm
Up to 40 people
This splendid estate is located in the Alpilles near Saint-Rémy de Provence. During the Renaissance, François the First, King of France, gave this estate to his daughter and the estate remained in the family for five centuries. The property is located on a unique landscape, enveloped by the bright luminous southern France skies and the typical scenery of the Alpilles with orchards, a field of truffle oaks, and a vast amount of pastureland and forest.
Presently, the Domain has two main organic production activities that are emblematic of Provence: wines and olives. The vineyard stretches over 40 hectares in a protected haven of nature and produces wines that are very typical of the region.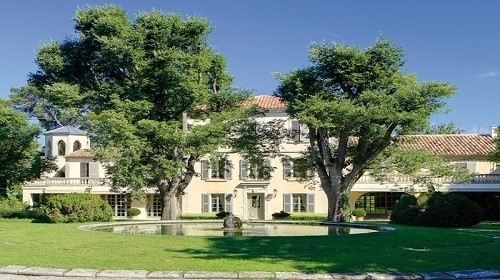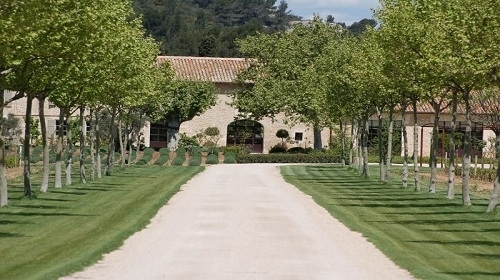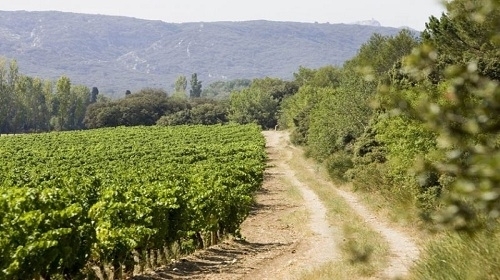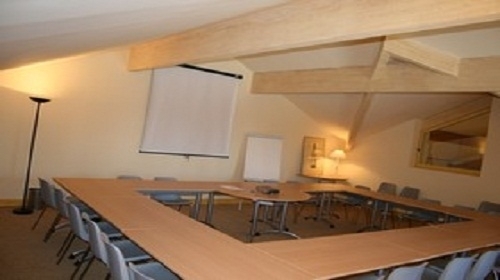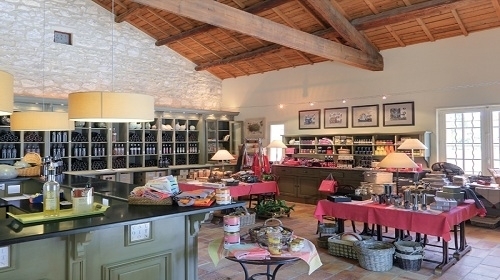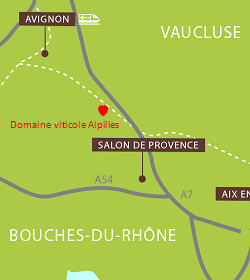 Rooms / spaces
Room 1
1 large room bathed with light with a fireplace give onto a lovely courtyard.

Capacity room 1 : 80 m2
Room 2
Another room on the 1st floor was recently renovated and fully equipped for smaller working groups.

Capacity room 2 : 60 sqm
Room 3
The wine tasting room or Boutique is also available.

Capacity room 3 : 40 sqm
30
Catering
A caterer's room is available close to the Salon with the fireplace.
Possibility to set wine tastings in the Delicatessen Boutique, or outdoor in the Park when the weather is fine.
Restaurants nearby
Activities
On the spot
Cellar visit, oenological introduction, wine tasting. Cooking classes.
Strolls in the Park, discover the fauna, flora and the estate ecosystem.
Mountain bike, horse-drawn carriage in the property.
Close
Hotels and guest houses nearby.
The Saint Sixte Chapel, jewel of Provençal Art.
Alpilles villages: Paradou, Mouriès, Les Baux de Provence, St Rémy.
The famous Daudet's mill in Fontvieille.