GREEN ABBEY PROVENCE
45 min from Aix TGV
1 hour from Marseille Provence
1 room - 80 sqm
up to 100 people
Nestled in the heart of Coteaux Varois in between Cannes, Saint-Tropez and Aix-en-Provence, this abbey is proudly owned by the great french Chef Alain Ducasse. It a refined and intimate hideaway ideal for your company meeting or seminar.

The rooms and suites at this majestic setting have kept their authentic charm and invite you to take a trip back in time.

The gathering spaces in this abbey are tranquil, yet regal and will provide you with a unique environment for your presentation or meeting.

Peace and serenity radiate from this Roman Abbey Benedictine, which dates back to the twelfth century, and its ornate chestnut tree park and five-star restaurant will leave you with an unforgettable experience.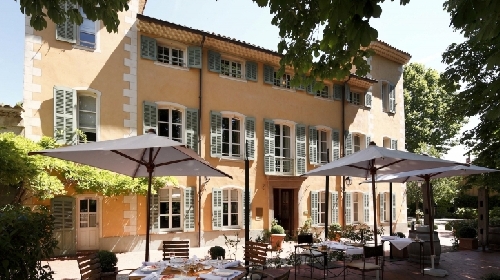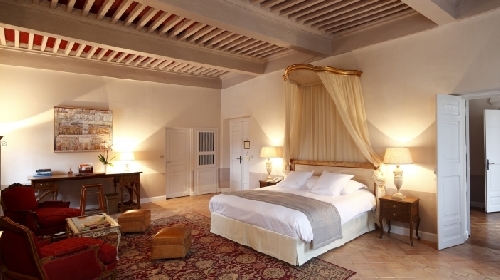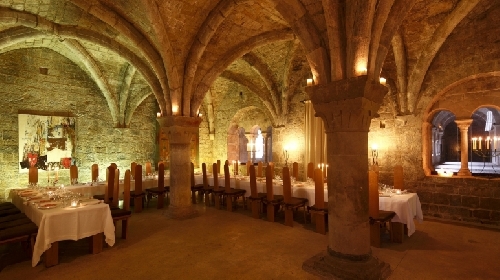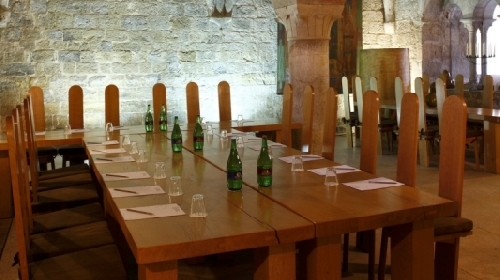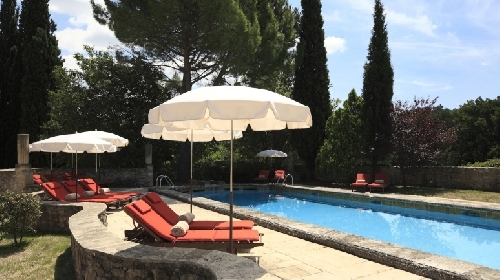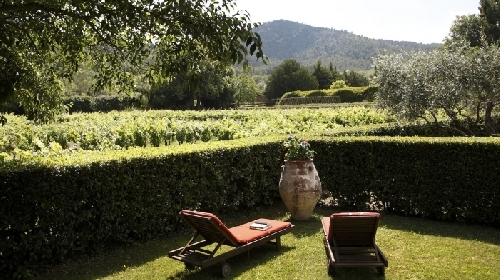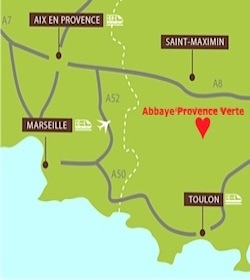 Rooms / spaces
ROOM 1
This magnificent room is 80m2 and is located inside the benedictine abbey's historic building which dates back to the XIIth century and can be fully customized according to your needs.
Catering
The rich cuisine at Green Provence Abbey highlights true Provencal flavors and is sure to awaken your senses. Relax in the blissful southern France sun and experience all the beauty that the region has to offer.
The acclaimed chef Benoît Witz finds his inspiration from Alain Ducasse. He prepares authentic and unique dishes utilizing the fresh seasonal produce from the local market.
Activities
On the spot
10 boutique rooms including 5 suites, fully renovated in 2011.
This abbey is a peaceful haven surrounded by nature and vineyards. Enjoy gastronomic activities and wine-tasting to discover the art of living in Provence.
This location will allow you to blend work and play.
Close
Located in the heart of Green Provence, we offer you the opportunity to discover the beauty of Provencal vineyards.
You can explore the area on foot, horseback, or bicycle.