ALPINE CHALETS IN SWITZERLAND
1h45 from Geneva AIrport
2 rooms - 90 sqm
Up to 30 people
Discover the other side of the mountain... This outstanding location welcomes you in renovated old barns in the middle of the St-Bernard region, in the Swiss Alps. Each authentic old barn has its own history which gives it a particular and cosy atmosphere. The owners' philosophy? By generating positive emotions in a natural and pure environment, you will reconnect to the basic essentials of peace and nature. It works! An unforgettable experience.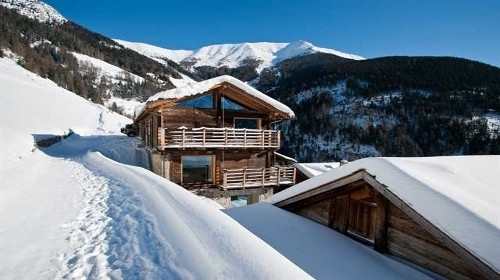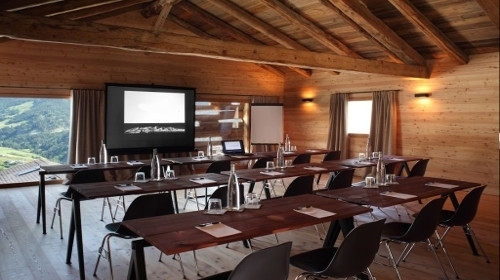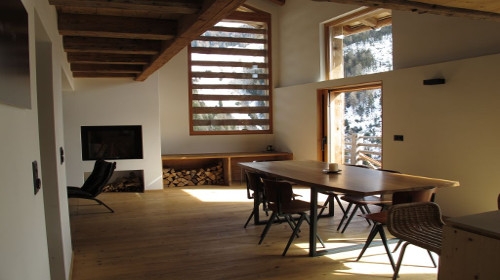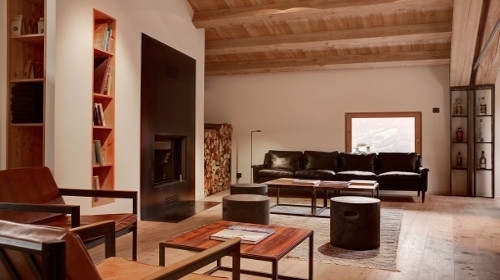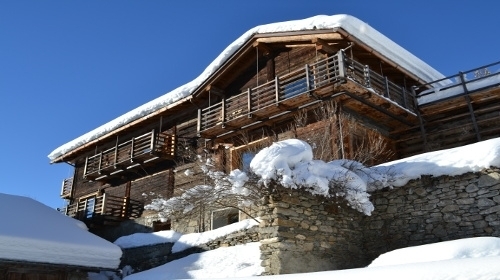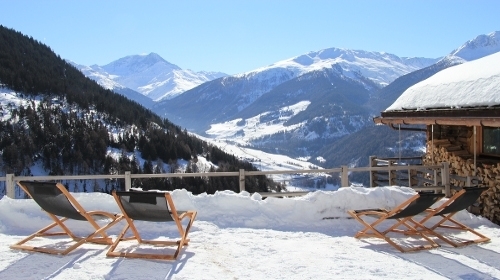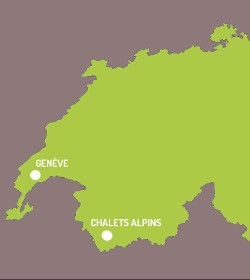 Rooms / spaces
ROOM 1
2 inspiring meeting rooms have an awesome view over the mountains. The quality and authenticity of natural materials have been combined with the greatest technology to make your stay very comfortable.
This first meeting room can accommodate 40 people. It is equipped with interactive screens, projectors, Skype, iCall and conference call services, flipcharts, free wireless through high speed fibre-optic cable.

A special space is included for our wholesome and complete coffee break.
ROOM 2
The room is bathed in an almost magical atmosphere. With its views over the mountain peaks, its quiet location and high quality materials, it can also be used for workshops and yoga lessons.

Catering
Freedom, creativity and quality: Thierry is a passionate cook who sublimates local products and carries the nature to plates. Fruits and vegetables as well as a part of the aromatic plants are directly used in the restaurant. Most of the products come from a perimeter of 50km! Thierry also collaborate with organic certified local developers. It so contributes to promote the know-how of this beautiful region and value the mountain agriculture.
A cellar located in the center of the village is the ideal setting to taste the local products such as Raclette cheese, dried meat, rye bread, etc… The real "au feu de bois" Raclette AOP and the hosts' regional wine selection is a must. Warm atmosphere guaranteed!
Activities
On the spot
Onsite: A lot of different activities can be integrated harmoniously with the surrounding nature and the local traditions: cooking lessons, cooking contest, wine and cheese tasting, yoga, meditative walk, hiking, massage etc.
Close
Around: a very popular ski station is at 30 min drive. Discover the incredible achievements of the St Bernard dogs! And the famous and traditional Cor of the Alps.