ANTIQUE PROVENCAL CONVENT
40 min from Avignon TGV
50 min from Marseille Provence Airport
4 rooms - 200 sqm
Up to 190 personnes
This former 17th century Carmelites Convent is now a character hotel in the heart of Arles city in South of France. Built on the savage Camargue land, this majestic and recently renovated building, reflects both the spirit and traditions of this region. The old stones perfectly match with the modern materials. The antique monk cells gains new life with the bright colors of Tauromachie and the antique cloister glows with the light who pierces the vast glass roof. An amazing renovation work signed Christian Lacroix who make this place an art work. The different corporate options proposed by this hotel you allow to work with your team in atypical environment which mix between History and discoveries.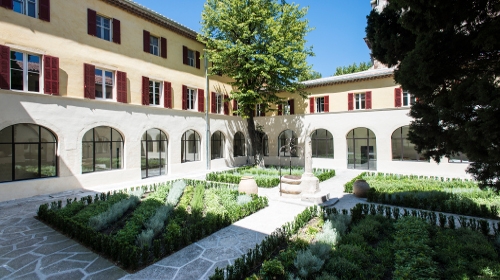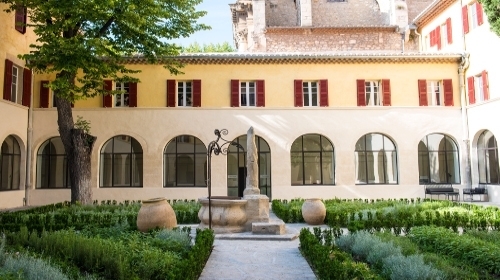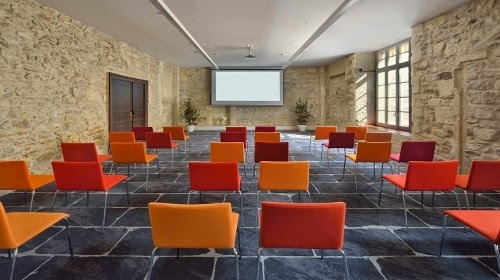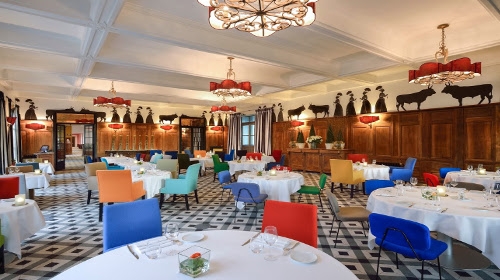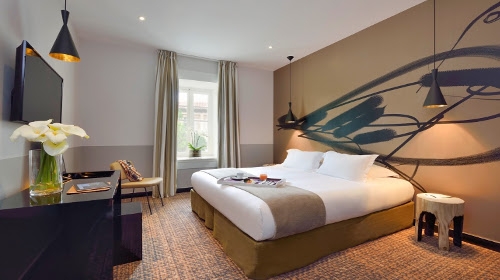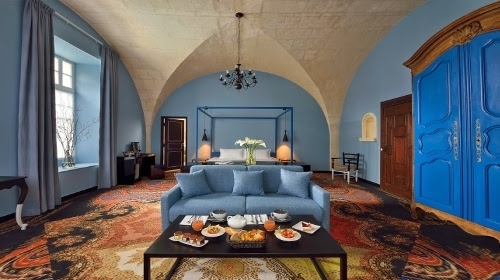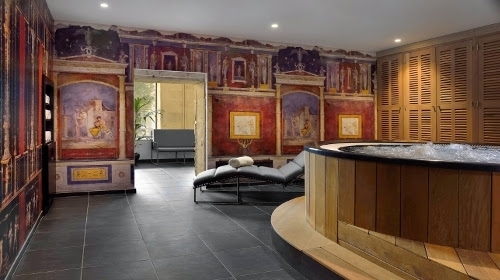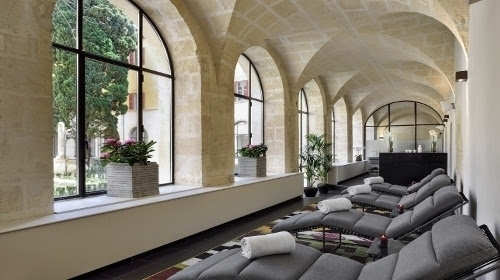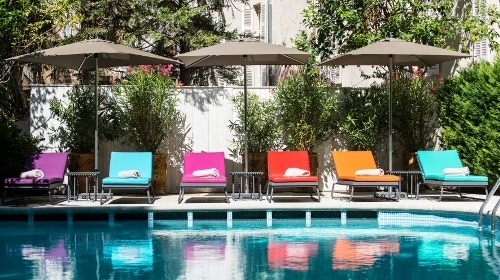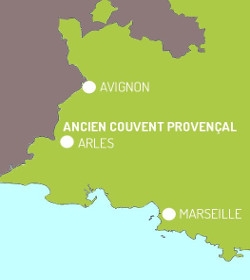 Rooms / spaces
ROOM 1
The giant fireplace with old stones in the back of the room reminds you that once stood here a convent. Atypical room, perfect for business meetings.

Total aera room 1 : 72 sqm

| | |
| --- | --- |
| | |
| 70 | 25 |
ROOMS 2 & 3
Two smaller rooms with a direct view of the cloister. A beautiful daylight in rooms, perfect for small group work.

Total aera room 2 : 36 sqm

| | |
| --- | --- |
| | |
| 36 | 12 |
Total aera room 3 : 28 sqm

| | |
| --- | --- |
| | |
| 20 | 10 |
ROOM 4
On the ground floor, under a vast glass-roof, this room offers a great extra space if indeed the previous rooms are not enough.

Total aera room 4 : 64 sqm

| | |
| --- | --- |
| | |
| 60 | 30 |
Catering
The gourmet restaurant offers a tasty and refined French cuisine. The two chefs in place for 18 years renewed their cooking with the new mood of the place; For example, the old rose garden became a vegetable garden with aromatic herbs used to flavor dishes !
The traditional Provencal dishes are colorful and delicious, tasting finishes with finesse and delicacy with desserts of pastry chef.
Activities
On the spot
A certified spa "Les Cinq Mondes", completely built during the renovation of the place, offers a moment of relaxation after a long day of study. This space dedicated to relaxation includes a jacuzzi, hamma, sauna, fitness center and 3 massage rooms.
Close
The city of Arles is full of historic sites accessible with walking :La Cathédrale de Saint-Trophime, Les Arènes, Le Musée de l'Arles Antique…
For more action, the Camargue plains, just a few minutes by bus, allow many outdoor activities like canoe, horse riding, treasure hunts, mountain biking, quad ...