In the heart of the Atlas - Morrocco
63 km from Marrakesh Menara International Airport

6 guest rooms and 13 villas

1 meeting room - 152m²
In 2002, two brothers were exploring in the Atlas Mountains in Morocco and by accident, they found a stunningly beautiful valley. This discovery sparked an idea in the minds of the brothers, an idea that took 12 years to come to fruition. During this time, the brothers transformed the scrubby land into a luxurious escape with the help of new friends, local and foreign. The London-based architect had the vision to revamp the valley into what it is today. Now the space boasts truly incredible olive and citrus groves; it is the perfect backdrop for relaxing and disconnecting with the hustle and bustle of daily life. The hotel itself elegantly mixes the beauty of the views with modern, luxurious comforts. It was important to the architect to respect the natural elements of the area when constructing the buildings; he wanted to incorporate the views into the rooms and villas as much as possible using floor to ceiling windows so that guest can truly appreciate the valley and the mountains from the comfort of their room.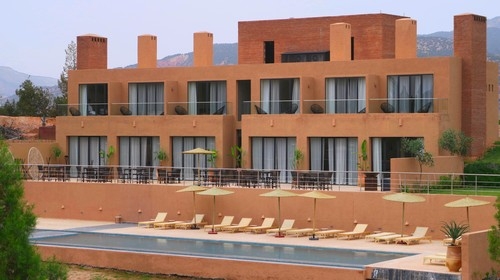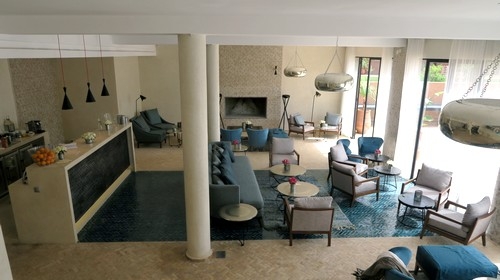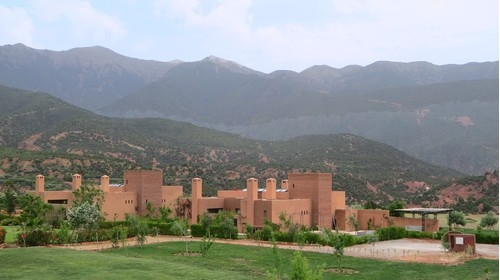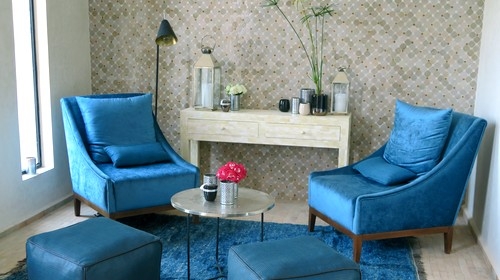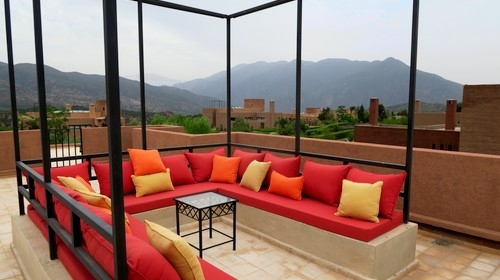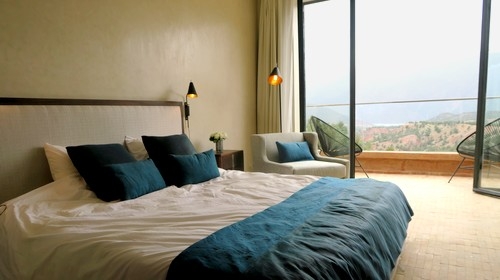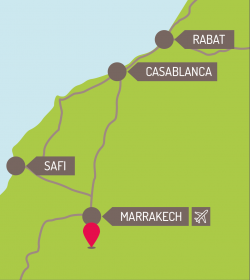 Rooms / spaces
Room 1
The hotel has a large event size tent that will accommodate all of your seminar needs. This space is solely dedicated to hosting events and fully equipped for your convenience; large or small, the room can entertain your group with ease. The tent is 150m².


Catering
The hotel proposes a delectable selection of traditional Moroccan cuisine amidst a spectacular atmosphere. The restaurant and bar are located in the main hotel building on the basement level and are decorated with upscale, colorful Moroccan furnishings. In addition, for the ultimate in luxury experience, the villas provide guests with the option to indulge in private catering or even a personal chef.
Activities
On the spot
This facility offers guests many options to occupy their stay. Relax and renew your spirits during a yoga class, become a true Moroccan chef by taking a cooking class or spend a day rejuvenating your body in the spa.
Close
In addition to the on-site activities, there are also excursions to experience the area of the Atlas Mountains and the Ouirgane Valley. Take some time during your stay to learn about the folk culture of the region by visiting the Berber villages, explore the beauty of the mountains up-close and personal by hiking or cycling through the range or adventure around on horseback for a unique experience.