Cozy Seaside Hotel in Denmark
60 minutes from the Copenhagen Airport
4 meeting rooms
28 guestrooms
This peaceful seaside resort focuses on providing guests with luxury, tranquility and a pleasant atmosphere. The views from this hotel are dreamlike because of their awe-inspiring beauty. The resort started out as a house constructed in 1896 by the architect Sir Grüner as a gift to his wife. The private house was then converted into a seaside guesthouse only a few years later in 1904 and was named Helene Badehotel. In 2001, the Kölpin family bought the property; shortly after, in 2006 and 2008, the family renovated the hotel keeping to the original architecture and historic charm that give this hotel so much character. The 28 guest rooms provide welcoming aesthetics as well as modern comfort and 17 of the 28 hotel rooms have guaranteed seaside views. Being so close to the refreshing sea breeze, this seaside resort is truly the perfect spot to unwind.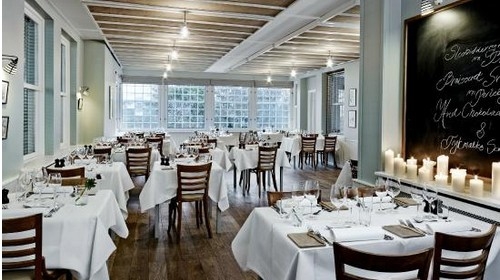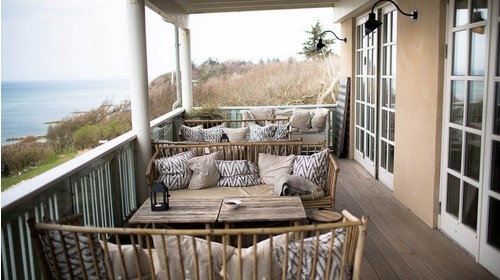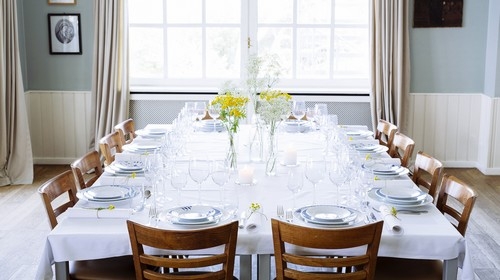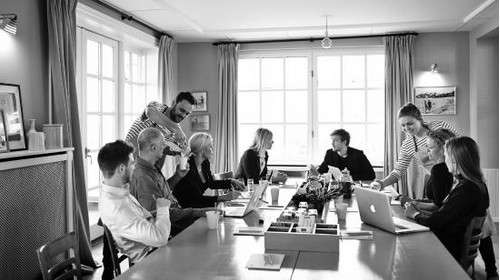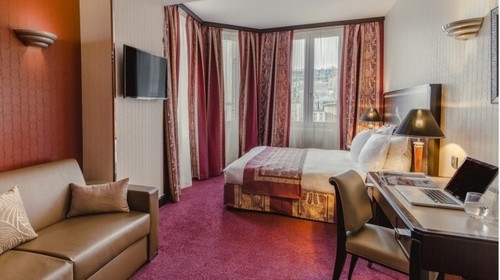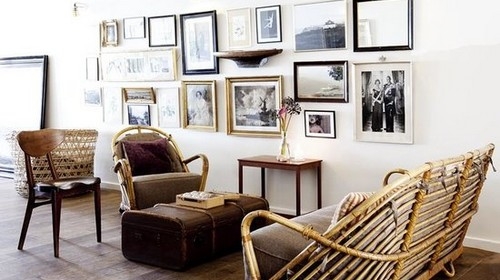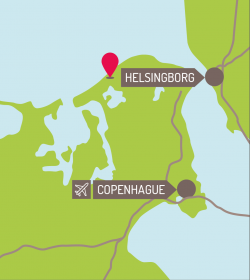 Rooms / spaces
Room 1 West
With four meeting rooms available for your use, it is sure that you will have a successful seminar. Each room is set up with audiovisual equipment such as a projector, screen, white board, flipchart, wifi (throughout the hotel) and various office supplies. The meeting rooms have a cozy décor and snacks/refreshments are provided during the duration of the seminar.
This is the second largest room with a total surface area of 40m² and can accommodate up to 30 people. There is a sea view as well as access to the veranda.


Room 2 Sal
This is the largest room with 60m² and accommodates up to 45 people providing panoramic views and an exit to the veranda as well.
Room 3 East
This is the smallest room accommodating no more than 10 persons in 15m². The room is bright and welcoming with access to the garden.


Room 4 South
This room has a large boardroom style table and can fit a maximum of 10 people in 25m². There is access to a private terrace.
10
Catering
The restaurant provides breakfast, lunch and dinner in a pleasant and bright dining room. The menu's ingredients change with the seasons and everything is prepared fresh in house. The chef creates modern Danish dishes that are simple, yet savory. To truly experience Nordic meals, try the Helenkilde lunch, which includes six small plates for a wide variety of new flavors.
Activities
On the spot
The hotel offers guest a variety of ways to unwind during their stay. Start your morning off energized with a 30 minute basic yoga session or participate in a full yoga workout during the day to get your heart rate going. For an ultimate relaxation experience, sign up for a luxurious message with the hotel masseuse. Spend an afternoon or an evening before dinner taking part in one of the three wine tastings proposed.
Close
If you want to explore the area surrounding the hotel, these activities are up your alley. Let your adventurous side guide you and your team through a treasure hunt complete with hidden clues in the nearby forest. If you are more interested in strictly physical excursions, the mountain biking tour through Tisvilde Hegn is perfect for you. Lastly, you can participate in the guided walk accompanied by local tales for a physical and cultural adventure.