Parisian Garden Escape
60 minutes from Charles De Gualle Airport
4 meeting rooms
263 guest rooms
This stunning Parisian retreat will immediately transport you from a bustling city to a world of character and charm. The seven classic buildings that create this resort surround the largest private garden in Paris. The courtyard gardens offer tranquil places to foster relationships with colleagues or to relax by yourself. Also offered in the gardens are regular art exhibitions that engage you in a wonderful cultural experience. A contemporary style that is comfortable, warm and thoroughly inviting adorns the hotel's 263 guest rooms. The central location of the hotel in the neighborhood named Le Marais, places you in the heart of a historic district. This trendy area is overflowing with great restaurants, historic charm and captivating attractions.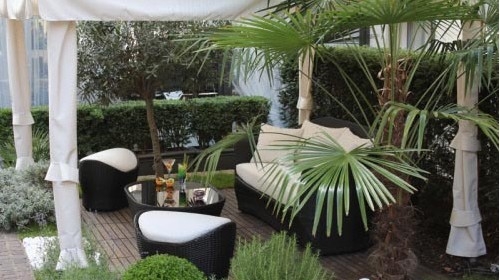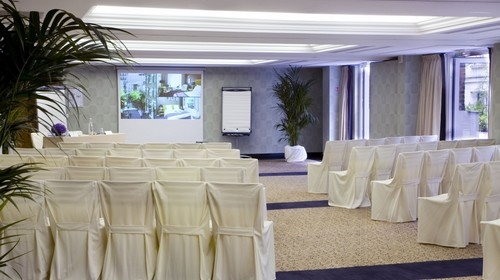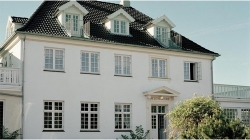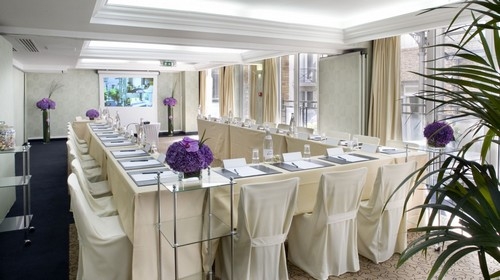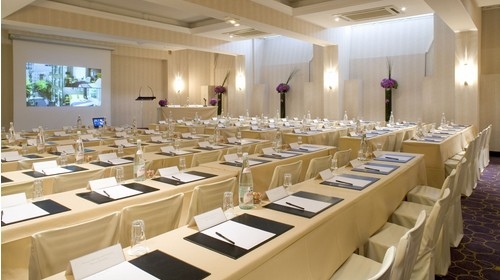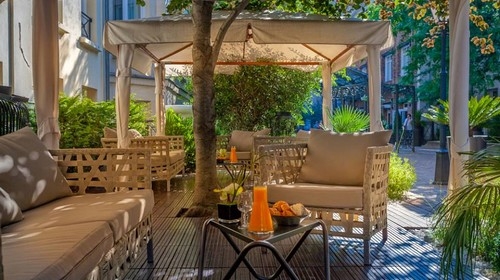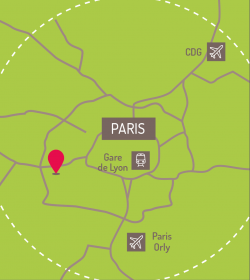 Rooms / spaces
Room 1 Deauville
There are four large rooms—of which most can divide into smaller sections—to host your seminar. The rooms come ready with a projector screen, notebooks, pens, paperboards and bottled water. Projectors, microphone and translation cabin are available upon request. During coffee breaks, pastries, coffee, tea, juice, etc. are offered.

This is a large space perfect for accommodating sizable groups for cocktail parties.

200
Room 2 Monaco
This room is light and fresh and can hold up to 100 people in 165m².

Room 3 Biarritz
This elegant room is alongside the garden and all in can hold 160 people in 149m². It can also be divided into five small sections to easier accommodate smaller groups.

*number of persons per configurqtion given for total surface area.
Room 4 Antibes
This room is divisible into 3 rooms and has a total surface area of 75m². Antibes is light and airy as the doors of this room open onto the garden.

*number of persons per configurqtion given for total surface area.
Atrium and Courtyard
This area is perfect for large events such as filming, fashion shows and art expositions as it accomodates up to 1000 persons in the cocktail layout.


1000
Catering
La Table du Jardin has a seasonal menu with delicious contemporary French cuisine that is sure to delight your taste buds. Enjoy lunch, tea time, diner and cocktails in this courtyard garden restaurant.
Activities
On the spot
The hotel provides guests with the option to indulge yourself with the on-site spa. It is beautifully decorated with marble and mosaics which can be seen due to all the natural light that illuminates the space. There is also a fitness center disposable to guests; it includes a variety of cardio machines as well as weight training tools. You can also take advantage of a personal trainer if you wish.
Close
Le Marais boasts many opportunities for exploring tight medieval streets, fashion boutiques and art galeries. This location places you just steps from the National Picasso Museum, the Carnavalet Museum and the Place des Vosges.