HACIENDA IN THE RAINFOREST
Hidden in the foothills of the impressive Braulio Carrillo National Park, the spanish colonial-built hacienda is very well located in the center of numerous top attractions of Costa Rica. A perfect gateway for your first visit to the rainforests. Its setting alongside mountain streams and pasturelands is breathtaking. You will encounter the mysteries of the rainforest while enjoying a comfortable stay in the historically designed rooms of the hacienda. Each room has been named after an aspect of hispanic colonial history and decorated with antiques and artifacts. Each room tells a story. The hotel offers a unique experience for every guest ; all will come away with a vivid impression of colonial history and a dynamic life with in the tropical rainforest.

Jean-Pierre will be pleased to welcome you and share with you all his passion and knowledge of Costa Rica.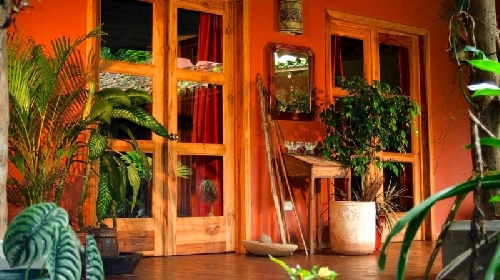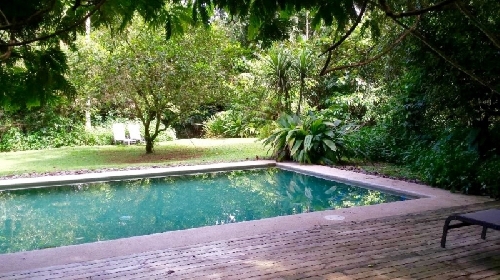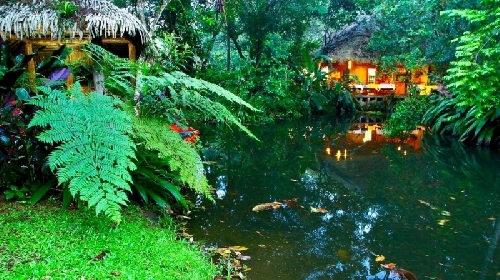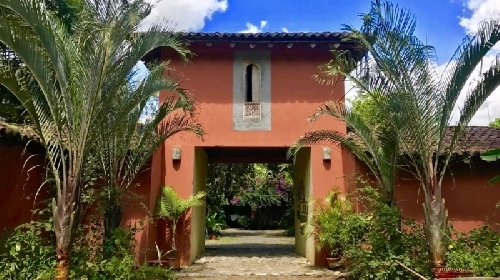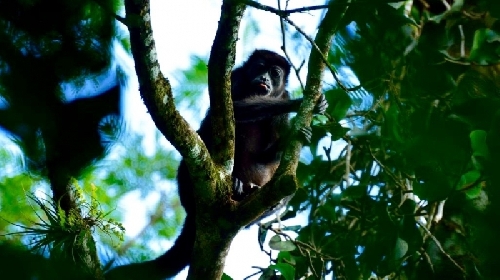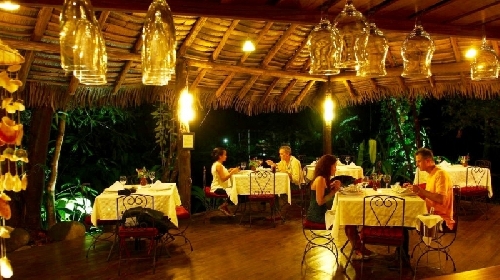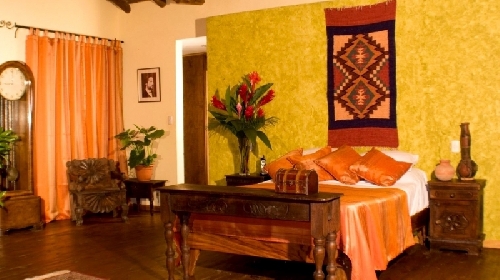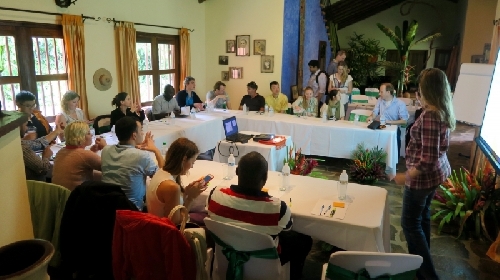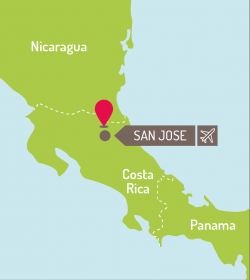 Rooms / spaces
Room 1
Beautiful meeting room in a colonial style, lit by daylight, overlooking the garden and the swimming pool of the lodge.
Capacity room 1: 90 sqm


| | |
| --- | --- |
| | |
| 35 | 20 |
Catering
Dining at the hacienda is an extraordinary and romantic experience. The decor is exquisite with a thatched palm roof and terrace that is open to the lagoon, filled with exotic fish and plants. The menu features the finest in « cuisine fusion », using the freshest produce, meats, fish and spices, fruits and vegetables of the region or from the hotel's own organic plantations and orchards, including cassava, bananas, and oranges. The skilled chefs fuse a splash of Latin with exotic influences for an unforgettable dining experience.
Activities
On the spot
There are many activities in the vicinity of the farm. The world famous Rainforest Aerial Tram is just minutes away from the hacienda. The entrance to one of the major national parks, the Braulio Carillo National Park, is a short 10 minute drive. Horseback riding, a spectacular rafting trip, or a quiet boat ride along the Sarapiqui River are the most popular activities for guests. Another « must do » activity is the Canopy Tour. All of these activities and events can be arranged by the hotel staff.
Close
When you are staying at the Hacienda, you not only have exciting tours and activities within a short distance, but you are at the center of many attractions of Costa Rica. The Paos Volcano is just over and hour away by car and some of the great spots in Tortugero are only 5 minutes away. And of course Costa Rica's famous tropical beaches are not far.