CASTLE
1h20 from Aix en Provence TGV
1h30 from Marseille Provence Airport
Situated in the heart of one of the most beautiful wine regions in France, Château Mentonne is surrounded by vineyards and forrests. Take a moment to discover this exceptional site during a wonderful getaway, off the beaten track, in the South of France.
The castle is located in the northern part of the Côtes de Provence area, in the municipalities of Saint-Antonin-du-Var and Entrecasteaux . Since 2003, the estate has cultivated 32 hectares of vines which have profited from an exceptional climate and soil.
Seminar rooms and reception rooms are available for use for 10 to 250 guests. These spaces open onto patios which are connected to professional equipment.
The estate also offers accommodation on site with 20 double rooms and a catering service.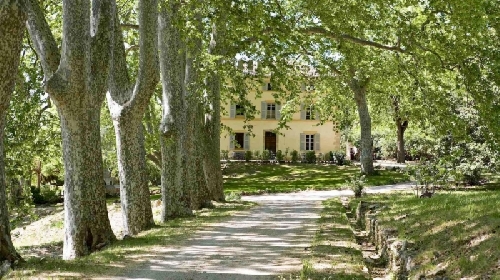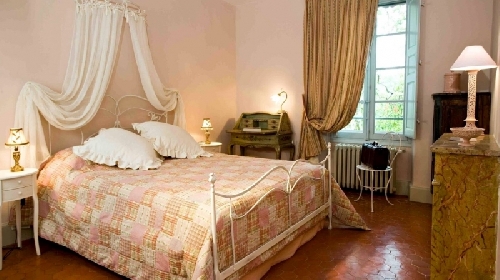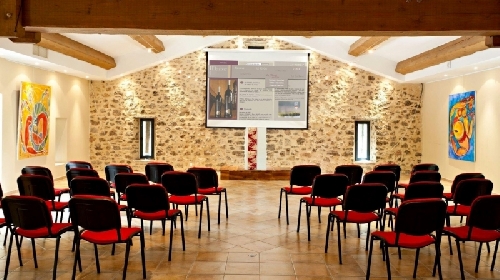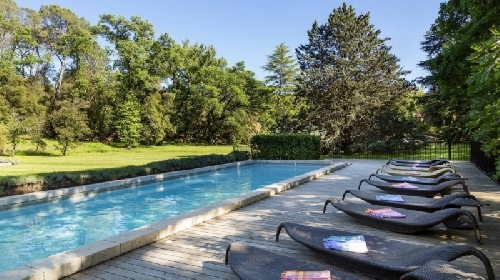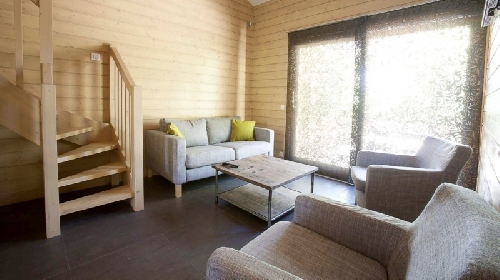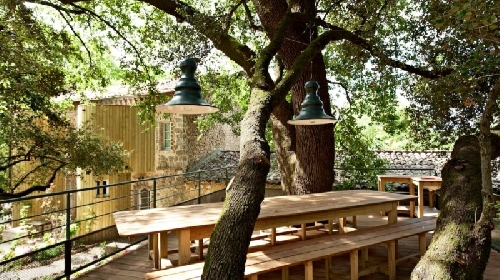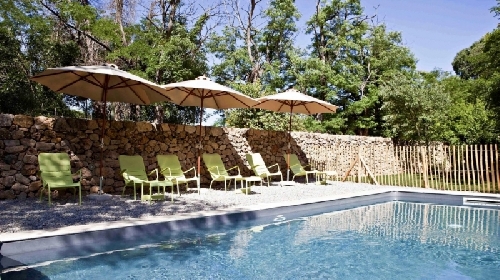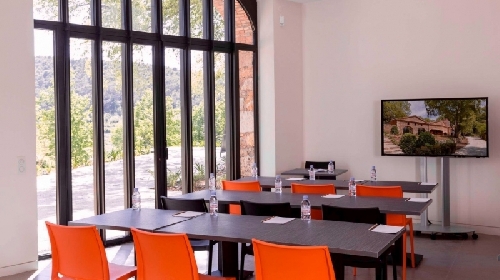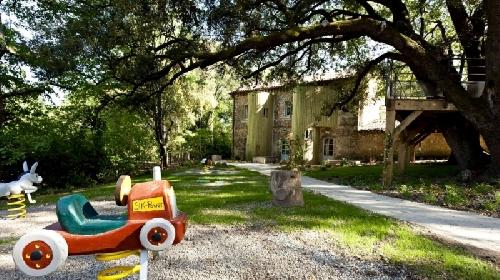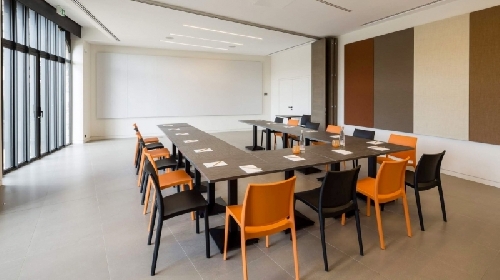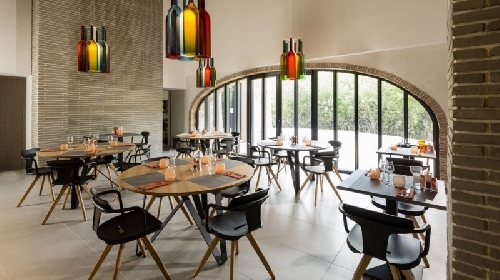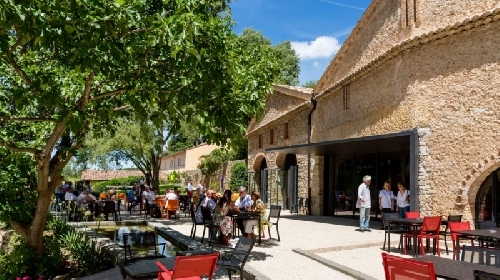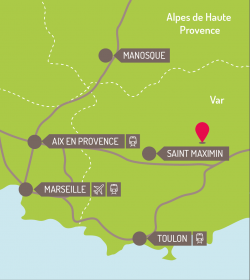 Rooms / spaces
The Magnanerie
La Magnanerie of the Castle is an exceptionnel site of reception in the top-Var: 600 sqm in the heart of the hinterland.

The main room is a big room with walls in stones, exposed beams and traditional fireplace.

Capacity of the room: 235 sqm


The covered terrace overhangs an astonishing view in 180 ° on hills, forest and vineyard, while protected from the sun and the rain.

Capacity of the terrace:135 sqm

| | |
| --- | --- |
| | |
| 100 | 120 |

The shaded arbour is a former threshing floor which possesses a magnificent iron arbour forged of 17m of diameter, and surrounded with hundred-year-old oaks.

Capacity of the shared arbour: 230 sqm

| | |
| --- | --- |
| | |
| 100 | 180 |
The Farm
The former farm of the 19th century was completely renovated to propose you 2 meeting rooms.

Capacity of the frist room: 40 sqm

| | |
| --- | --- |
| | |
| 20 | 30 |
Capacity of the second room: 50 sqm

| | |
| --- | --- |
| | |
| 30 | 40 |
Catering
In the estate's old restored farmhouse, you can surround yourself in history, whilst relaxing, drinking wine and enjoying French cheese.
Experience the delights of the Mediterranean cuisine prepared specially to match the castle's range of organic wines. The organic food is all grown at the estate, selected from local farmers or from the surrounding markets.
Activities
On the spot
Numerous activities are availble on the castle's grounds. It offers perfect natural surroundings to walk, cycle, play tennis, play petanque or hire mountain bikes. If you prefer to relax you can go to the SPA or the swimming pool.
For the more adventurous there are adventure trails, zip wires, orienteering, hiking, stretcher building, archery, and plenty more to keep you entertained.
Obviously you can taste the estate's wines, and can be introduced to the fine art of winemaking.
Close
In close proximity to the castle you will find two equestrian centers, golf, canyoning and numerous museums.